Our mission is health care research and education dedicated to models of care that achieve the best outcomes at reasonable costs for every patient.
RECENT POSTS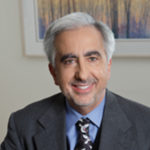 By David J. Badolato, MD, in PSQH. Most Americans agree that the healthcare system is in need of a major transformation to deliver value to all stakeholders; however, there are varying perspectives on what exactly is broken and how it needs to be fixed depending on each stakeholder's definition ... Read More ›
The Centers for Medicare and Medicaid Services provide an overview of Comprehensive Primary Care Plus (CPC+) and additional links for more detailed information. Background: Through a unique public­ private partnership with 54 aligned payers in 14 regions (PDF) ... Read More ›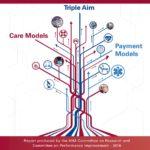 This report was produced by the AHA Committee on Research and Committee on Performance Improvement.  It discusses seven key principles for a new care delivery system. Hospitals and health care systems are striving to achieve the Triple Aim – improving the patient experience of care, improving the ... Read More ›
Dr. Berwick's YouTube video on Triple Aim
Former CMS director Dr. Don Berwick speaks about the need to achieve health equity in order to realize the health care triple aim. He cites Oregon as a national leader in health care reform.